Several additional aspects make PayPal popular. The making of shipping labels is one of them. You need the unique PayPal shipping label link if you own a PayPal account and a digital scale. You can now create a Paypal label without an invoice very quickly. This article will teach you how to create a Paypal label without an invoice.
If you need to create a shipping label not tied to a PayPal order, you can easily access the PayPal Shipping Center. From there, navigate to the Orders page and click the "Create New Quick Label" button. This will allow you to generate a shipping label on your own.
The process of creating a PayPal label without an invoice is straightforward. Using the PayPal system is an excellent method to simplify things if you have an online business and shipping. Read below to learn more about creating a Paypal label without an invoice.
See Also: Top 4 Ways To Get A Free Ahrefs Account
How To Create a Paypal Label Without Invoice?
For a package not connected to a PayPal transaction, a shipping label should be made as follows:
Open a free PayPal account 

and log in.
2. On the PayPal website, it isn't easy to locate this page. Please visit http://www.paypal.com/shiplabel/create/. Add this URL to your browser's favorites if you intend to print a Paypal label without an invoice using PayPal often.
3. You can input the recipient's mailing address in a pop-up window that appears. After inputting the recipient's address, click Ship to This Address.
4. Your shipping address will be entered here. Use your address rather than the address of the post office where your package ships from since this will serve as the "return to sender" address in case of a problem.
5. The following step is to select the delivery service you want to employ. PayPal offers a variety of shipping choices, including UPS and USPS. 
See Also: Get Free Hulu Account | Free Hulu Plus (Latest 2023)
6. Select the offering that will best meet your needs.
7. You must enter your parcel details after choosing your shipping method. 
8. PayPal creates labels and will ask you for your parcel's weight and dimensions, depending on the package you are shipping. If these measurements are off, they might send your package back.
9. Indicate the shipping date. Be sure to update this date because it automatically fills in with the current date.
10. On the right corner of the screen, select Calculate Shipping Cost. The calculation of the shipping charges depends on the data you have supplied.
11. Click Confirm and Pay when you are confident your information is accurate. 
12. You can pay using your PayPal balance or a credit card.
13. To create a PayPal shipping label for printing, click Print Label. If the shipping label doesn't open in a new window, disable the pop-up blocker in your browser and try again.
14. Put the printed label on your package that will be mailed.
15. You may use a credit or debit card to pay.
What Advantages Does PayPal Shipping Offer?
Using PayPal to create a shipping label PayPal labels has several advantages, including:
Savings
Unlike many online delivery and payment firms, PayPal imposes no usage or monthly fees. Additionally, PayPal offers its users commercially discounted shipping rates from UPS and USPS.

This means that the cost of postage you pay through PayPal security check will be lower than the standard postage rate provided on the websites of UPS and USPS.
Saving time
Keeping your invoices, receipts, shipping labels, and tracking information in one location will save you time if you conduct business online. Printing the labels yourself saves time waiting to ship your packages at the post office.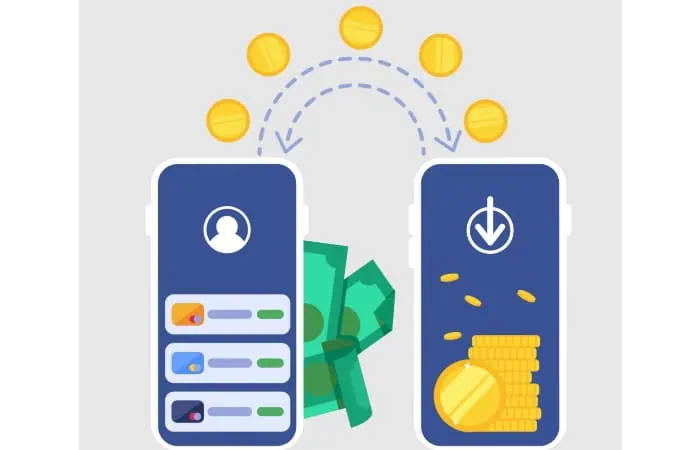 This can be a substantial time-saving, as anyone who has waited in line over the holidays can attest!
See Also: How To Get Free Hotspot Shield Premium Account
Increased Professionalism 
Professionalism is frequently on your mind when sending packages for a living. You may order professional, standardized labels through PayPal from the convenience of your home.

For the professional shipper, PayPal also hides the postage cost when printing the label.
See Also: 7 Tested Ways To Get A Free Spotify Premium Account & Passwords
Additional Considerations
You should adhere to the following advice to prevent having your cargo returned to you:
For the package to deliver to the receiver safely, you must also know the precise length (in inches) and weight (in pounds and ounces). 
Therefore, a tape measure and scale must use to measure these specifics. A slight inaccuracy in these details could result in the package being returned to your address.
How to print a shipping label on PayPal? Printing your shipping labels on regular paper or label paper is an option. 
Cover the Paypal label without the invoice before adhering to a package if they are regular or copy paper. Otherwise, the labels might come off or fall easily, which would cause the package to be misplaced or returned to you.
Additionally, you can ship internationally using PayPal's shipping labels. Along with entering the aforementioned essential data, you might also need to complete other forms, such as packing slips and customs forms.
See Also: Free Salesforce Account | Premium Usernames And Passwords List
FAQs
How to make a secure PayPal shipping label?
All you need is the private PayPal shipping label link if you already have a PayPal account and an electronic scale at home. Finding the PayPal shipping label creator link on the PayPal website is only true if you deliver an item from a different business, like eBay.
Can I use PayPal to purchase postage without an invoice?
PayPal enables you to send UPS. You now have it. Purchasing postage and making a shipping label without an invoice is easy. Before choosing a service, compare the costs of each service.
Where can I get the PayPal shipping labels creator to link?
Finding the PayPal shipping label generator link on the PayPal website is only possible if you deliver an item from a different business, like eBay. Simply save the following link to your bookmarks for the next time you need to print shipping labels online.
How can I ship using PayPal?
Pick the service type, shipment size, and additional shipping choices. To calculate shipping costs, click the button. Check the information, then press the 'Confirm and Pay' button. Your PayPal account will be charged for the shipping label. Print the label, affix it to your shipment, and send it.
What is shipping with PayPal?
You can access USPS and UPS's discounted shipping rates through PayPal Shipping. You are permitted to utilize USPS Commercial Base Pricing for USPS. Only domestic US shipping is eligible for UPS's daily rate savings. In other words, using a PayPal shipping label without an invoice to ship with USPS and UPS is less expensive.
Does PayPal provide shipping labels?
Your account charges for the postage after PayPal prints the label. Put the label on your item, then deliver it to the carrier office that is most convenient for you or arrange for pickup.
Conclusion
It was all about creating a Paypal label without an invoice. PayPal is generally known as an online payment system. It also provides many other services. Now, it's simple to create a PayPal label without an invoice. The capability to generate shipping labels is one of the best! So you can create a PayPal label using the steps in this article.
See Also: Can You Sell On eBay Without Paypal?
You can always find me playing the piano or playing FIFA when I'm not binge-watching TV Series with pizzas.