Email services are no exception. One of the most extensively used email services is Gmail. And you can use Gmail to sign up for multiple services like Instagram and Netflix or even multiple gaming accounts! We live in a moment and place where disclosing our personal information online is commonplace and, in most cases, mandatory.
While signing up to any website, one of the first things asked is our full name, age, birthday, and phone number. If you wish to create a new Gmail account, Google will ask you to verify your phone number. This feature, previously optional, is now mandatory. If you're looking for a way to circumvent this problem and keep your phone number private, you're in luck. You can now get a free Gmail account without using your phone number.
If you are looking for a free Gmail account, you are at the right place. Stay until the end to learn more about creating a free Gmail account.
You can generate a free Gmail account and passwords with the generator given below. Just click the "Generate" button and wait for about 20-30 seconds. Your email ID and password will display. Now, all you have to do is enter these Scribd free account details inside the login panel on its side, and you are good to go.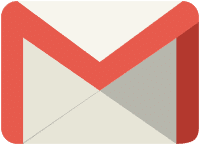 Gmail Free Account Username & Password
Note: We have limited accounts; some might not work if they are already in use. If that is the case with you, rerun the generator for new details.
See Also: How To Create Unlimited Gmail Accounts?
9 Ways To Get A Free Gmail Account Now
To create a Google account, go to the Google website www.google.com and click on the option Create an account. Agree to all the terms and conditions. Tap on the checkbox an option Create your Profile page will appear. Give all your details like your name, date of birth, etc. Your account will be created, and Google welcome page will appear.
Method 1: Gmail Account List
Gmail is a free Google account with only an email address that ends with @gmail.com. You can easily use the username and password to sign in to other Google products. You can quickly log in to Google applications like maps, Docs, sites, and search. Although, if you want to create applications, then a free Apple developer account is what you need!
Username: Password
senga000 : 0053411070
calwk: calwkgod
Carldeosupnet : justdoit09z
BIrdt3n : b12345678
amirgui20 : especial600
Method 2: Regular Sign-Up
It is effortless to make a Free Gmail Account:
Go to the Gmail website www.gmail.com.
Then click Create an Account.
Then go to the signup option.
Enter your phone number to verify your account.
After verification, give your personal information, like your name and date of birth.
Agree to the terms of services and the privacy policy.
Create a strong password and make a username (Your email address).
Your Gmail account has been created.
Method 3: Using The Gmail App
Open the default Gmail app on your smartphone and start

creating your free Gmail account.

Choose the type of account, i.e. 'For Myself' or 'For Business.'
Enter your full name. Then, enter your birthday and gender. (You can choose not to reveal your gender by clicking on the 'Rather not say' option.)
Set your age to less than 15 years. 

It will display an array of feasible email id options. You can choose one of them or create your customer id.

Skip the phone number for Verification with a new Google account.
Finally, you will be asked to review your account information. Click the "Next" button.

You will have famously created a new Gmail account without verifying your phone number.
Do not forget to sign out of your other Gmail accounts. 
Method 4: Without a Phone Number
For high protection of your account, mobile verification is very necessary to prevent fake id and spam. The error arises when you have to make multiple accounts without using a phone number.
To create a free Gmail account without a phone number, follow these simple steps:
Go to the google chrome browser. Click on the top corner of the google chrome browser. Click the incognito window mode. A new display page will appear.
Go to the site Gmail.com, create a new email account in Gmail, and Enter all your details(First name, last name, Date of birth, password, username or email, other security questions, etc) where required.
Keep the phone number column empty. And later, skip the verification box unchecked.
Enter the Captcha carefully. At last, click the next step. Now you will be generally asked to add a profile picture, but you can skip this procedure.
Your Free Gmail Account is ready without your phone number now; you can use this for your other application tasks.
See also: How to Unblur Course Hero | Complete Guideline
Method 5: Input Age As 15
Another most comfortable way to get your free Gmail account without going through any contact verification. Entering your age as 15 or younger is another way of skipping the phone number verification process.
Follow the steps given below:
Clear all your data, search history, and cookies from your browser. Go to google chrome browser.
Click on the top corner of the google chrome browser and then click the incognito window mode.
Go to gmail.com. Create your new email.
Provide all your details except your age so that Gmail thinks you are a kid under 15, so you might not have a phone. Therefore, it will not ask for your mobile number for verification. The last step is to keep your mobile phone section empty, recover your email and then accept the terms and conditions.
Your Free Gmail Account is created without any use of a phone number.
This decision will only work if you sign out of other Gmail accounts. If you don't, it will assume your birthday is the same as the other accounts.
Therefore, create a new Gmail account using another birthday after signing out of all the other stores.
Also See: 9 Best Ways To Get A Mega Premium Account | Mega.nz Login Accounts
Method 6: Multiple Accounts With One Number
Follow the given steps to create multiple Free Gmail Accounts using only one number:
Go to google chrome browser and type your address in the address bar, then click the enter button.
Enter your phone number in the number field without the number 0, then tap the next button.
After a couple of seconds, you shall receive a message from Google where there will be a URL.
Copy that URL, patch it in your browser, and tap the enter button.
Fill in all the data in the respective fields, then click the following button.
Give the email address you want in your username column.
Put in your password and tap the finished button.
Your account has been created.
Method 7: Using Dummy Phones Numbers
There are many online services that you can use to verify your free Gmail account using a dummy phone number instead of your own.
When Gmail sends the verification key, you can read it and type it. Remember that You can only use this number once. You could not use it as your recovery option.
Some websites that provide dummy numbers are:
Free SMS Verification
Sellaite
Receive SMS Now
On Verify
SMS Receive Free
See also: How To Unblur Chegg Easily | 3 Best Ways
Method 8: Using Someone Else's Phone Number/Buying A Burner Phone
Using someone else's phone number (a family member or a friend) to create an account is always an option.
Make sure to add another email for verification; this will help you skip the phone verification step while logging in from another device later.
And, of course, you can always buy a burner phone to dispose of later.
Method 9: Using The "Settings" Option On Your Device
You can create a free Gmail account using your device's Settings option.
For Android Devices
Go to

the Settings

app.

Search the

Accounts

menu.

Select

Add Account and

Choose

Google

.

Put in your information, and when you come to the prompt asking for your phone number, scroll down and select

skip

.

Then it will ask you to review your account info. If everything looks correct, tap

next

.

Finally, accept the terms and conditions.
For IOS Devices
Go to the

Settings

app.

Find the

Mail

section.

Tap on

Accounts

.

Select

Add Account

.

Tap Google.

Tap Create an account.

Follow the prompts and when the app asks for your phone number, scroll down and click skip.
Review your information and click on next. Lastly, accept the terms and conditions.
Note: Even if you use the strategies above when you sign in a second time or use another device, Gmail will ask for your phone number. To avoid this, add another email to verify before you sign in, and you're good to go.
See also: How to Remove Yourself from Whitepages [Complete Guide]
Features Of A Gmail Account
There are a lot of prominent features for Gmail. Some are listed below:
Gmail makes email easier and faster.
Gmail has clickable attachments.
You can get a free Gmail account without using any contact details.
It is easily accessible on any device.
With one single Gmail address, one can handle many accounts.
You can fetch your mail and create your contact group.
Also, Gmail provides Parental Controls ( Parental control is a software that was introduced to allow parents to regulate the access of content to their children) so that children below 13 need parental permission before making a Gmail account.
Safeguards
As you saw, there are a variety of options to explore in case you wish to skip the phone number verification process but keep in mind that Google asks for your phone number for a reason:
It is safer to enter your phone number for verification. Google uses your phone number to verify that it is you whenever a login attempt is detected from an unknown device.
Contact you in case of any suspicious activity.
It provides an easy way to login into your account if you forget your password.
Please keep your email and password safe (maybe write them down somewhere)
As it is almost impossible to access your account without your password. This means you will be logged out of your account and others who depend on it.
How To Recover Gmail Account?
To access recovery, go to your Free Gmail Account recovery page, enter your email address, tap continue if it asks you to give your last password, and click I DON'T KNOW. Tap to verify your identity, which is under all other options.
FAQs
What does a free Gmail account include?
A Gmail account is a free Google email address with the @gmail.com prefix. Gmail accounts have been operational for almost two decades and have 1.5 billion active users. You can also use Google Sheets, Docs, Calendar, and Slides if you have a free Gmail account.
Gmail supports how many recipients?
If you utilize a free Gmail account, you have a limit to sending 500 emails per day and 100 addresses per email.
Is it safe to use a free Gmail account?
Gmail encrypts all messages you receive and sends using industry-leading technology. We never utilize Gmail content to personalize advertisements. Gmail prevents 99.9% of spam, malware, and potentially harmful links from reaching your inbox. When a suspicious email that could be valid comes, Gmail notifies you, allowing you to maintain control.
What size does a free Gmail account have?
Gmail users receive 15GB of free storage space, which should be sufficient for most users. One can buy extra storage space on premium plans. For $2 per month, you get 100GB; for $300 per month, you get 30TB.
How is Gmail data save?
Google Drive, Gmail, and Google Photos all share your storage space. You can't upload or create files to Drive if your account hits its storage limit. Find out more about Google's storage practices. On a PC, go to google.com/settings/storage to see how much space you have remaining.
What is the maximum size limit for Gmail?
Attachments can be up to 25 MB in size. The total size cannot exceed 25 MB if you have multiple attachments. If your file is larger than 25 MB, Gmail inserts a Google Drive link within the email rather than adding it as an attachment.
Does Gmail provide virus protection?
Attachments in Gmail messages sent and received are checked for malware automatically.
Will Gmail be free indefinitely?
Yes! Though Gmail used to charge a tiny fee for data hosting, it ceased charging users years ago. As a result, you can keep your account indefinitely.
What makes Gmail free?
Gmail makes money through selling additional capabilities, which are particularly popular with organizations that wish to use Gmail as their email platform. Because Gmail is part of the Google family of products, it earns money in many of the same ways, including by displaying banner adverts on its web pages.
Conclusion
Above mentioned are all the possible ways to get your free Gmail account without any verification process.
Gmail has always been helpful to use, from sending messages to receiving. It is intuitive, efficient, helpful, and makes less spam easily accessible.
Hopefully, The methods of getting a free Gmail account hopefully is helpful for all. From not cracking any verification to making multiple accounts are here above.
See also: How To Get Ancestry.com Free Account | 3 Best Ways
Jordan Ramée: Video game and anime journalist since 2016. Turns obsessions into compelling content. Beware: Mentioning Hollow Knight may trigger lengthy lore discussions.