Children are developing as quickly as the world's technology today, and it can either be a boon or a curse for the parents. The internet as we know it is underrated and can create huge risks for the child's development. It can expose them to certain content that may be unsuitable for them. With this, it poses a real challenge for parents to moderate what their children are exposed to. And force them to monitor their child's online activity when they choose to. Thus, you need to know how to get free Animal Jam Accounts.
To get an Animal Jam membership for free, visit websites like Survey Junkie, LifePoints, or Inbox Dollars. These sites allow you to complete surveys to win PayPal money and other gift cards you can utilize to become a member.
You can generate Free Animal Jam Accounts and passwords with the free aj accounts generator given below. Just click the "Generate" button and wait for about 20-30 seconds. Your email ID and password will display. Now, all you have to do is enter these details inside the login panel on its side, and you are good to go.
Free Animal Jam Accounts Username & Password
Note: We have limited accounts; some might not work if they are already in use. If that is the case with you, rerun the generator for new details.
See Also: How To Get Sapphires On Animal Jam | A Complete Guide
How To Get Free Animal Jam Accounts | Animal Jam Member Accounts
Here are a couple of ways to get what you want.
Method 1: Animal Jam Username and Password Hack List 
You can find various Premium animal jam usernames and passwords for free shared by parents who do not wish their child to continue playing this game. They are also available online along with the animal jam password cracker and can be used to enjoy Premium privileges for free.
Username: Password
senga000 : 0053411070
calwk : calwkgod
Carldeosupnet : justdoit09z
BIrdt3n : b12345678
amirgui20 : especial600
Method 2: Try a Membership Code to Get Free Animal Jam Accounts
Animal Jam is a free-to-play game which means that the game can get a play without incurring any cost. However, some of the items in the game can be purchased using real money. Such items include special clothes, jewelry, accessories, and other decorative items for their dens (homes of the animal characters in the game).
Though the in-game purchases may seem unnecessary, they provide a new experience for the children. Parents can upgrade their Free Animal Jam Accounts to a premium one for a price they will get charged monthly, half-yearly, or yearly. After purchasing, they will receive a membership code which, when entered, converts the free account to a premium one.
These membership codes are one of the most popular ways of getting a Free Premium Animal Jam account, as they are readily available on the internet by various users. You can search for them online and convert your free account into a premium one by entering those membership codes. Membership code generators are also available online, ensuring that new ones are easy to come across.
See Also: How To Get Free Diamonds In Animal Jam | Free Codes
Method 3: Earn Your Membership At FreeGameMemberships.com
FreeGameMemberships.com is a website that offers game membership when users use the website to take surveys or play online games.
To take part in these surveys, we have to go through some steps:
Go to https://freegamememberships.com/ and register yourself as a user.

Once registered, take surveys or play online games to earn points.

After you earn sufficient points, redeem the points for free Animal Jam account membership.
Method 4: Free Animal Jam Accounts With Survey Junkie
Survey Junkie is a platform through which you can get a complimentary premium account by completing their survey. By going through some step
Open your web browser.

Visit the official website of survey junkie.

Enter your mail id and password.

Click on Sign-Up. It will forward a verification link to your mail.

Click on the link.

You will be addressed to a page that comprises a set of tasks and will get the details in your mailbox.

You can repeat the above steps with multiple mail ids and passwords!
See Also: How To Make A Masterpiece On Animal Jam | Complete Guide
Method 5: Free Animal Jam Accounts With Inbox Dollars
Inbox Dollars is a platform that allows you to get a free account with the help of gifts, cash cards, and bonuses. The steps to be followed are:
Open your browser.

Visit the official website of Inbox Dollars.

Enter your mail id and password. Click on Sign-Up.

It will give a verification link to your mail; click on it.

You can repeat the above steps with different mail ids and get unlimited access.
See Also: How To Delete An Animal Jam Account | Complete Guide
Method 6: Free Animal Jam Account With Swagbucks
Swagbucks is a popular website where you can convert simple online tasks into gift cards.
This works: When you perform simple assignments from offers, you will get rewards in the form of Swagbucks, which can be converted to gift cards and used to get free Animal Jam Accounts.
Method 7: Participate In Giveaways
There are numerous websites like YouTube, Animal Jam World, WordPress, etc., where regular giveaways are conducted for fans and subscribers. You can try getting a free Animal Jam account using this method.
Find favorites of YouTube channels related to online gaming, specifically Animal Jam. Subscribe to the channels and blogs you find and enable notifications. You will get a message that you can participate in this event if they conduct a giveaway.
What Is Animal Jam?
Animal Jam is a massively online game that Wild Work develops. It was released in 2010 in collaboration with the National geographic society. Animal Jam is an example of such a unique game. It helps children learn about the various animals.
Animal Jam is an online open-world interactive game for children to play as their favorite animal. The content developers also moderate the game regularly to ensure it is always safe for children. Apart from this, Animal Jam also has an educational aspect where players learn many things about zoology.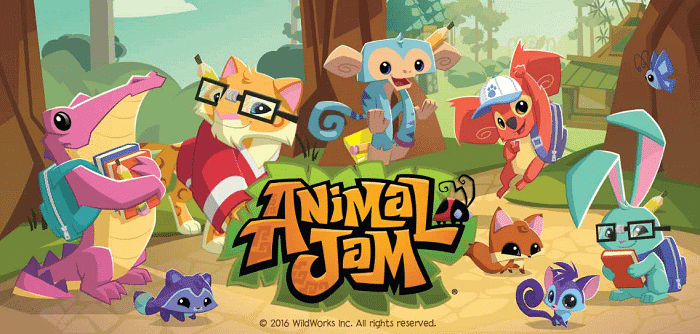 Even the parents are given special permission to moderate their child's online activity in the game. They can also track their chats and online friends. This game provides the perfect opportunity for the children to explore their creative side by modifying their animal characters. That can increase your child's knowledge of many plants and animals that he will interact with within this beautiful education game
See Also: How to Get A Free Course Hero Account | Unblur Course Hero (2023)
What Is An Animal Jam Account?
You can buy an Animal Jam membership with any available plans, which cost differently depending on the number of jewels and money they offer. The basic idea costs $6.95 monthly, with 1500 gems as an instant bonus. Animal Jam offers two membership types – a player account and a parent account.
You must use the player account to play the game, whereas parents can use a parent account to monitor a player account so parents can keep an eye on what their child is doing.
Features Of Free Animal Jam Accounts
Though in-game purchases can be for cosmetic items, the other benefits which a premium account user will be able to enjoy are:
Enjoy a new collection of in-game items such as clothes, jewellery, accessories and more.
It helps your child decorate their den with newer, more beautiful decorative items you would otherwise have to purchase.
Premium users will receive daily gifts and awards through which they can buy more new items from the store without spending any extra money.
Advantages of Animal Jam
Animal Jam is a virtual world game designed for children. It is intended to be a safe and educational platform for them to learn about different animals, their habitats, and the importance of conservation. Some advantages of Animal Jam include the following: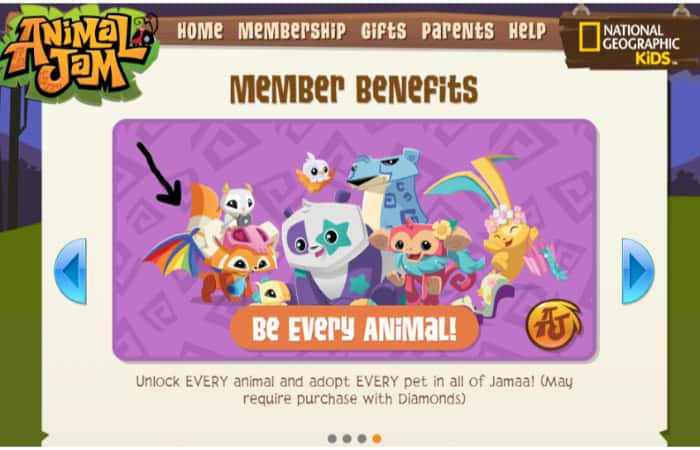 Educational content

: The game features a wide range of educational content that teaches kids about different animals, their habitats, and the importance of conservation. It can be fun and engaging for kids to learn about the natural world.

Safe and secure platform

: Animal Jam takes the safety and security of its users very seriously. The game has strict rules and policies in place to ensure that players are protected from inappropriate content or behavior.

Fun and engaging

: The game features a wide range of activities and games designed to be fun and engaging for kids. It can help keep kids entertained while learning about the natural world.

Social interaction

: Animal Jam allows players to interact with each other in a safe and controlled environment, which can help kids learn social skills and make new friends.

Parental controls

: Animal Jam offers a range of parental controls that allow parents to customize the game experience for their children, including setting limits on playtime and in-game purchases.
FAQs
How do I play Animal Jam?
To play Animal Jam, you must create an account and choose a virtual animal character. You can customize your character, adopt virtual pets, and purchase virtual items using in-game currency or real money. You can then explore the virtual world, complete quests, participate in mini-games, and interact with other players.
Is Animal Jam free to play?
Animal Jam is free to play, but some features and items are only available to paid members. Memberships start at $6.99 per month, and they come with additional features and benefits such as access to all areas of the game, exclusive items, and the ability to chat with other players.
Is Animal Jam safe for kids?
Animal Jam is designed to be a safe and educational platform for kids, and it has several measures in place to ensure the safety and privacy of its players. The game has strict rules against bullying and inappropriate behavior and a team of moderators who monitor the game and enforce these rules. In addition, all chat in the game is filtered to prevent inappropriate language or sharing of personal information.
Can I play Animal Jam on my phone or tablet?
Animal Jam is available on iOS and Android devices, and you can download the app for free from the App Store or Google Play Store. You can also play Animal Jam on your PC by logging into the official website of Animal Jam.
Can I play Animal Jam with my friends?
You can play Animal Jam with your friends by adding them to your friend list and joining them in the virtual world. You can also participate in group activities and play mini-games together.
How do I get more gems in Animal Jam?
There are a few different ways to get more gems in Animal Jam: You can earn gems by completing quests and mini-games in the game. You can purchase gems using real money. In exchange for gems, you can trade items with other in-game players. You can occasionally receive free gems as a reward for participating in special events or promotions.
Conclusion
Animal Jam is one of the best interactive and educational games for children that helps them increase their knowledge of their favorite animals and the ecosystem they are a part of. With the help of Free Animal Jam Accounts and the developers' advanced moderation, it gives the parents unique access. Also, it ensures that the game is always safe for children and that they are never exposed to any harmful content or people present in the game. Although you don't need to delete your previous account to access a new one, click here to know how to do it if you want to delete your animal jam account.
The open world has a lot of games and other exciting events to ensure the experience is truly enjoyable for the children. And it only gets better and better every day. The game is free to play with Free Animal Jam Accounts, so children can play it on their computers or smartphones immediately. However, in-game purchases aren't necessary. You can easily find free Premium Animal Jam membership codes online. And make sure that your child gets the extra enjoyment that comes with it.
See Also: Get Free League Of Legends Accounts And Passwords (Premium List)
Max Parker is the Deputy Editor for FreeAccountsOnline. He also directly manages FreeAccountsOnline's Internet, and Social sections. Max joined FreeAccountsOnline as a features writer in 2017.